2006
Yearly GPA: 1.423
After the deluge, the rainbow. 2006 is not a great year in music history by any means, but it is a massive,
massive
improvement over 2005's nadir, as the charts reverberated with new music by new artists sung and performed in a new way. Unlike 1992 or 1964, this was not the result of some transcendent revolution, but merely an evolution towards different tastes, and an exploration of new ideas within the same patterns of music that had previously been dominant. Oh, and Scott Storch went bankrupt, and everyone got sick of Crunk. These are absolute goods.
So yeah, while music may well continue to suck from here on out, ladies and gentlemen, after 2005, we've passed the lowpoint. It's
all uphill from here
less downhill from here!
D4L - Laffy Taffy
Number 1 song from January 14th-20th, 2006 (1 week)
Havoc's Grade:

D
In the original analysis of the number ones that inspired me to produce this list, Laffy Taffy was the selection for the worst song of all of them. I don't get it at all. Not that Laffy Taffy is any
good
, really, it's a boring, lackadaisical crunk piece with dirty rap lyrics that make me want to shower, but I can't possibly find anything to distinguish it from all the other crap that came out around this period. I've listened to dozens of these sorts of songs by now, and this one isn't even bad enough to warrant notice. Worst song of the entire Billboard charts? This probably isn't even the worst song of this year.
Nelly, featuring Paul Wall and Ali & Gipp - Grillz
Number 1 song from January 21st-February 3rd, 2006 (2 weeks)
Havoc's Grade:

F
Told ya.
Grillz was almost tolerable, almost, as the underlying beat is at least vaguely interesting for the first minute or so. But if ever there was a song that did not require four and a half minutes, it's this one. This song is boring as all get-out, an incomprehensible mass of gibberish and lackadaisical lyricisms that do not amount to anything. This song is useless, and I have heard enough of it.
Beyoncé, featuring Slim Thug - Check on It
Number 1 song from February 4th-March 10th, 2006 (5 weeks)
Havoc's Grade:

D
Mid-00s R&B and Mid-00s Hip Hop. Two bad tastes that taste worse together. Check on It isn't a terrible song, but it holds basically no interest, beyond some overcomplex vocals near the end, and the insult "wanksters", which is admittedly kind of a fun word. Otherwise I've got nothing here. I just don't care for most of Beyoncé's music and never will. So be it.
James Blount - You're Beautiful
Number 1 song from March 11th-17th, 2006 (1 week)
Havoc's Grade:

C
James Blount is something of a self-aggrandizing, nationalistic dick, but his most famous song is, at the very least, somewhat different than its contemporaries. I'm not sure that different means good in this case, but it can't possibly mean worse, even if You're Beautiful is one of the slowest, most leaden songs ever written about unrequited love, and boy is that a list. Still, at this point, I'm just overjoyed to hear something that isn't crunk.
Ne-Yo - So Sick
Number 1 song from March 18th-31st, 2006 (2 weeks)
Havoc's Grade:

C
You know, if I'm being brutally honest, I actually kind of like this song. It' s not
great
or anything, but I like the genuineness of the sentiment in it. I like the specificity of the lyrics. I like the quiet, understated approach that the production takes. I like Ne-Yo's vocals on the thing. I like this song. I don't think I'd buy it, but that's a shade better than what one normally gets around here.
Sean Paul - Temperature
Number 1 song from April 1st-7th, 2006 (1 week)
Havoc's Grade:

D
Endless droning bullshit.
Daniel Prowter - Bad Day
Number 1 song from April 8th-May 12th, 2006 (5 weeks)
Havoc's Grade:

B
Of all the songs I expected to find on this list, this might have been the last. Daniel Powter's sunny power-pop ballad about a really shitty day is one of the strangest things ever to become wildly popular, but if I'm being honest, I actually like it. I mostly like it due to the associations it has with all manner of people failing horribly for my amusement, but it's not the only song to skate by on that. Honestly though if anything, this song reminds me of 1963's Telstar, by the Tornados, not because of any musical similarity, but because it's just so far out there that it represents the hunger of the listening public for something different than the crap they had been given for several years.
Rhianna - SOS
Number 1 song from May 13th-June 2nd, 2006 (3 weeks)
Havoc's Grade:

D
I almost gave Rhianna's debut single some mercy, given the extremely strong sample (from Tainted Love) that it's built around. But the base fact is that the song just doesn't have anything else going for it. I don't hate it, but there's just no reason not to break out Soft Cell's cover from 1981 instead. I have a suspicion that this will continue to be the case for most of Rhianna's career.
Chamillionaire, featuring Krayzie Bone - Ridin'
Number 1 song from June 3rd-16th, 2006 (2 weeks)
Havoc's Grade:

B
Ridin' is a surprisingly great song, so much so that I almost gave it the first A-grade I've given in more than a decade. Ultimately it wasn't quite transcendent enough for that, but it's still one of the best hip hop songs of the present century. It has everything, an infectious bass line, a standout chorus, crisp, rapid-fire lyrics and superb rapping skills. This was Chamillionaire's debut single, and he was never this good again, but given the context the song appeared in, that's a lot better than most of his contemporaries could manage.
Shakira, featuring Wyclef Jean - Hips Don't Lie
Number 1 song from June 17th-30th, 2006 (2 weeks)
Havoc's Grade:

D
I don't dislike Shakira, normally, but this reggae/samba song just does nothing for me. Shakira's singing sounds inexplicably wooden, Wyclef Jean as usual does nothing but ramble endlessly and periodically shout Shakira's name. I know this is one of the biggest hits of all time, but I simply get nothing out of it. I'll pass.
Taylor Hicks - Do I Make You Proud
Number 1 song from July 1st-7th, 2006 (1 week)
Havoc's Grade:

C
Believe me, I'm as surprised as anyone to be giving this song a passing grade, but you should consider it a matter of the barest of margins. Taylor Hicks is yet another American Idol winner singing his American Idol song, and the result is about what it always is, save that Hicks this time opts for a more Soul-infused Pop number, and does a credible enough job of it that I'm prepared to have a little mercy. I never watched American Idol, but I do somehow remember Hicks, thinking at the time that I heard him that he might make a credible Sam Cooke-style singer one day. Here's to hoping.
Nelly Furtado, featuring Timbaland - Promiscuous
Number 1 song from July 8th-August 18th, 2006 (6 weeks)
Havoc's Grade:

D
I
hate
Nelly Furtado, and even world-beating producer Timbaland can't make me like her one iota more. Not that this song is terrible, indeed in some ways it's fairly well constructed, but I simply can't get past Nelly Furtado's singing, which while not as bad as "I'm Like a Bird", is still pretty goddamn bad. Timbaland is awesome, by and large, but there are limits to even his magical powers. Still, I'm glad to be entering a period dominated more by him and less by Scott Fucking Storch.
Fergie - London Bridge
Number 1 song from August 19th-September 8th, 2006 (3 weeks)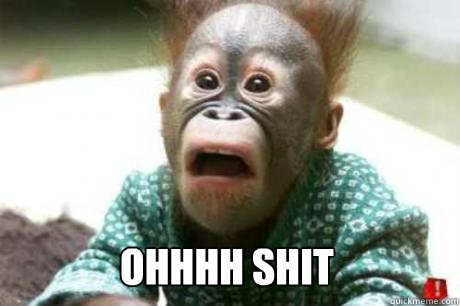 Havoc's Grade:

F
I have rarely heard any song that pissed me off this badly this quickly as this one did. This wretched, awful, borderline-libelously-mislabeled "Dance-Hip-hop" song is offensive to the ears and the intellect, and I agree entirely with whichever reviewer from About.com it was that called it "Hollaback Girl, slathered in puerile sexual raunch." This song is vile, ugly, atonal garbage, a terrible turn from a singer whose career was not exactly lacking in bad music to begin with. People keep telling me that Fergie has a beautiful voice, but if that's the case, then she is a past master at hiding it.
Justin Timberlake - SexyBack
Number 1 song from September 9th-October 27th, 2006 (7 weeks)
Havoc's Grade:

C
Ah, Sexyback, the song that relaunched Justin Timberlake as the most successful ex-Boy Band member in history. This highly-autotuned, EDM/R&B piece is strange enough that I have to respect it, even if it's not something I'm going to go about listening to with any consistency. It's got a really cool, intriguing flow to it, one that reminds me of James Brown in his less ostentatious moments. This song was a mega-hit, propelling Timberlake to the A-list of music stars, and helping to finally shatter the ugly logjam that was the mid-00s drought of good music.
Ludacris, featuring Pharell - Money Maker
Number 1 song from October 28th-November 10th, 2006 (2 weeks)
Havoc's Grade:

D
A disappointingly generic and boring dirty rap song from two artists I actually like, Money Maker isn't even interesting enough for me to throw anecdotes at. It existed and was over with and the charts moved on, as shall I.
Justin Timberlake - My Love
Number 1 song from November 11th-December 1st, 2006 (3 weeks)
Havoc's Grade:

D
A beatbox-laden synthpop number that doesn't really go anywhere, this song features Timberlake, Timbaland, and TI, because music isn't confusing enough. Supposedly, this was supposed to be a Jay-Z collaboration, and when that fell through, the song was assembled rather haphazardly, and it shows.
Akon, featuring Snoop Dogg - I Wanna Love You
Number 1 song from December 2nd-15th, 2006 (2 weeks)
Havoc's Grade:

D
I Wanna Love You was intended originally to feature rapper Plies, but his part was changed out for Snoop Dogg's when Plies' entourage opened fire on a nightclub crowd after he was asked to cut his set short. Classy.
The song's okay, I guess, but is almost entirely forgettable Hip Hop R&B number about a stripper with a drug habit and a violent past. The underlying track isn't bad, but there's really nothing to get excited about here. Certainly not anything worth shooting people over.
Beyoncé - Irreplaceable
Number 1 song from December 16th, 2006-February 23rd, 2007 (10 weeks)
Havoc's Grade:

C
Originally written for Ne-Yo, who suggested giving it to a female singer, and wound up handing it over to Beyoncé, Irreplaceable was a monster song, a triple-platinum smash that charted for six months and provided Beyoncé the biggest hit of her career to-date. And I do see why. Irreplaceable isn't a great song, but it's a well-structured and reasonably good-sounding one, and more importantly it's one of the only songs of Beyoncé's that is instantly believable, as she makes hash out of an unfaithful man and contemptuously throws him to the curb. Some might read that as criticism, but I have always been a fan of artists willing to play to their strengths, however morally questionable those might be. And as a non-fan of Beyoncé's, this is one of the only ones of hers that I can easily tolerate.
Supplemental Songs
So, with the pop charts having made something of a recovery, does the same hold true for the supplemental list?
Gnarls Barkley - Crazy
2006 Billboard Top 100 position: 7
Havoc's Grade:

B
Rolling Stone's number 1 song of the decade did not make the singles charts because of a complex series of marketing and promotional circumstances too belabored to get into here. What matters is the song itself, one of the weirder things I heard in the 00s, one that is enhanced by Cee-Lo Green's spot-on vocals and a cool sensibility that rather defies description. I don't love Crazy, but I do like it a lot, and it's a surprisingly easy song to groove to.
Panic! At the Disco - I Write Sins Not Tragedies
2006 Billboard Top 100 position: 20
Havoc's Grade:

B
Panic! At the Disco is a band I once described as Fallout Boy after too many blows to the head, and while I don't really love this, their most infamously weird song, it's just so goddamn strange that I kind of have to praise it. I don't love the song, but I do love certain things about it, the cryptically passive-aggressive lyrics, the demented cello riff that underscores the verses, the depraved indifference that the song displays towards concepts such as lyrical structure. I don't regard this song as a masterpiece, but I do like it in a twisted way. Sometimes that's enough.
Snow Patrol - Chasing Cars
2006 Billboard Top 100 position: 29
Havoc's Grade:

A
Chasing Cars is a colossal song, a purified ballad, written by Snow Patrol's frontman Gary Lightbody after waking up from a drunken binge in the garden shed of his producer's house. It has an aching, ephemeral quality that I absolutely love, and have from the first moment I heard it. I know the song is overplayed and I know some people find it false or boring, but to me, this song is the real deal, and where a lot of similar would-be heartfelt ballads fall short, it soars.
Bowling for Soup - High School Never Ends
2006 Billboard Top 100 position: N/A
Havoc's Grade:

B
Yeah, yeah, it's stupid. I still kinda like it. By now you know we've gotta have at least one of these a year...
Scissor Sisters - I Don't Feel Like Dancing
2006 Billboard Top 100 position: N/A
Havoc's Grade:

B
Ladies and gentlemen, I give you an extremely heterosexual song.
I kid, I kid. This Nu-Disco piece from Britain is a fairly obvious throwback to groups like the Bee Gees, Leo Sayer, or even the Four Seasons. But the person it sounds the most like is Elton John, something explicable by the fact that he wrote the damn thing. I actually really like this song, a fun little brit-dance-pop piece that always brings a smile. You can do a hell of a lot worse in the mid-00s than a piece that sounds like it was beamed in from 1978.
Meat Loaf, featuring Marion Raven - It's All Coming Back to Me Now
2006 Billboard Top 100 position: N/A
Havoc's Grade:

B
We've seen this song before, back in 1996, when Celine Dion took it to number 1, but while I don't regard this version as the better one, it is in some ways the original. The song was written by Jim Steinman specifically for Meat Loaf, but Steinman decided when it was finished that the song needed a female voice to perform. Meat Loaf kept on him for decades for the chance to record a version of his own, and 2006 is the year that Steinman finally gave in.
I don't love this version of the song as much as I do the previous one, but I do respect it. It's a more somber, more bitter piece, and while Meat Loaf has never been the best singer in a technical sense, the song's operatic nature suits his passionate singing style. I don't pretend this is some unjustly forgotten classic or anything, but it's a worthy song. And I am glad to have the chance to praise it in the middle of a decade so devoid, comparatively, of praise in general.
Muse - Starlight
2006 Billboard Top 100 position: N/A
Havoc's Grade:

B
Starlight's a borderline song from a borderline band, but I do find something truly compelling about this song, mostly in the verse structure more than the chorus, which is the opposite of how these things typically work. Incidentally, this song's drumline spells out "TITS" in morse code. No word on whether that's intentional or not.
Other noted songs from 2006:
Natasha Bedingfield - Unwritten
<---- Much buildup, little payoff
The Fray - Over My Head (Cable Car)
<---- Every Fray song is the same.
The All-American Rejects - Move Along
<---- A close call, but the song ultimately is a little too generic for even my tastes.
The Fray - How to Save a Life
<---- Every Fray song is the same.
Hinder - Lips of an Angel
Fallout Boy - Dance, Dance
Nickelback - Photograph
<----
Kelly Clarkson - Because of You
<---- I refused to believe that this was a real song for years
The Black Eyed Peas - My Humps
<----
The All-American Rejects - Dirty Little Secret
Nickelback - Far Away
<---- The closest Nickelback ever came to a decent song
Lifehouse - You and Me
<---- I have the strangest mental associations with this song. They involve being sick with food poisoning in Iceland
John Mayer - Waiting on the World to Change
The Killers - When You Were Young
<---- Borderline case. I almost put this on the list, but it wasn't quite cohesive enough.
The Raconteurs - Steady as She Goes
Muse - Knights of Cydonia