2017
Yearly GPA: 1.577
In keeping with the theme of the 2010s, 2017 represents a pretty heavy score-shift away from 2016's lows. Not that the year rocked out or anything, but a series of actually pretty strong songs, even from genres I have little use for, managed to elevate it above the average pile of crap.
Sorry about the lack of a chart, BTW. Photobucket's demise knocked everything offline.
The Weeknd, featuring Daft Punk - Starboy
Number 1 song from January 7th-January 13th, 2017 (1 week)
Havoc's Grade:

C
Behold Daft Punk's first, and to-date only, number 1 hit. This one comes from exceedingly strange Ethiopian-American singer The Weeknd, an artist I have some respect for, when I can figure out what the hell he's doing, that is. This strange R&B/Electropop piece is riiiight on the edge of that. I do like the sound and dour groove of the thing, but the lyrics are so insane and homeless-man-rambly that it's very difficult to work out what the hell Weeknd is supposed to be getting at. I'm a music-over-lyrics kind of guy, but there is a limit, even for me. Still, I can't pretend the unique sound of the thing doesn't intrigue me at least a little.
Migos, featuring Lil Uzi Vert - Bad and Boujee
Number 1 song from January 21st-27th, February 4th-17th, 2017 (3 weeks)
Havoc's Grade:

C
I'm as astonished as anyone to be giving this thing a passing grade, but it's all in the sound of the thing, the smooth, restrained beat, the soft flow, the strange feel that the thing has. It kind of collapses by about the third verse, but it's still interesting enough to be worth the occasional listen. I'm too old to tell you much about the internet meme this thing spawned, but I will tell you this. 'Boujee' is actually a corruption of "Bourgeois", and refers to someone with cheap, decadent tastes. Yes, Bad and Boujee is Communist dialectic.
No, not really, but we can dream.
Ed Sheeran - Shape of You
Number 1 song from January 28th-February 3rd, February 18th-May 5th, 2017 (11 weeks)
Havoc's Grade:

D
Ed Sheeran singing about sex? Uhhhh no. No, no thank you whatsoever. Filled with vaguely icky lyrics and a troll video, this song is just boring, ultimately, which is why I can't quite figure out what the hell this thing's doing as the number one song of the year. Not that this is the first time. Apparently this song was originally written for Rihanna, which I can at least see, as its dancehall/house beat fits her style a bit better, but in any form whatsoever it's a mess. Pay it no mind.
Kendrick Lamar - Humble
Number 1 song from May 6th-12th, 2017 (1 week)
Havoc's Grade:

D
I don't mind staggering arrogance in a song, believe me, but I do need it to be backed up with something, and endless droning repetitions of "Bitch, be humble" do not qualify. Pitchfork and plenty of other publications dosed this song with piles of praise, none of which interests me in the slightest. It's just another trap-beat song of no particular interest.
Bruno Mars - That's What I Like
Number 1 song from May 13th-19th, 2017 (1 week)
Havoc's Grade:

D
This is not what I like. No, it's not godawful, Bruno's own charisma prevents that, but it's an entirely forgettable New Jack Swing throwback song, one that does not distinguish itself like the best of Bruno's work. It's too polished, too clean, and too adult-alternative for me. And bear in mind my tastes. Bruno got accused of ripping Beyonce off for this one, but I have no opinion on that tempest in a teapot.
DJ Khaled, featuring Justin Bieber, Quavo, Chance the Rapper and Lil Wayne - I'm the One
Number 1 song from May 20th-26th, 2017 (1 week)
Havoc's Grade:

D
A four-chord trap beat song, eh?
I'm the One's a song I almost had some mercy on, but... no, sorry, I can't tell anyone apart on this song. Most of the artists aren't as annoying on this one as they typically would be, but by and large, the song is pretty lackadaisical. I don't have much use for it, and so this is the grade it gets.
Luis Fonsi and Daddy Yankee, featuring Justin Bieber - Despacito
Number 1 song from May 27th-September 15th, 2017 (16 weeks)
Havoc's Grade:

C
Despacito is the first Spanish-language song to headline the charts in 21 years, since the Macarena of 1996, as tied for the longest reign atop the charts of any song ever. I gave it this grade on a very narrow margin, as the song is too damn busy for its own good, but ultimately I do see why this one dominated the entire summer of 2017. It has a really relaxed Reggaeton sound to it, smooth and unprepossessing.
Taylor Swift - Look What You Made Me Do
Number 1 song from September 16th-October 6th, 2017 (3 weeks)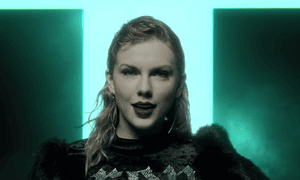 Havoc's Grade:

C
I... actually kind of like this.
I know, I know, this is a deeply un-hip song to like, but I can't really help it. I like Electroclash in small doses, and I like Dancepop in slightly larger ones. The sound here is a little too dubsteppy for my tastes ultimately, but not so much that I'm going to condemn it. I know that this song was more of a media event than a song, thanks to Taylor's public meltdowns concerning her media portrayals, but the meta-aspects of this song couldn't interest me less. I like the sound. What do you want?
Post Malone, featuring 21 Savage - Rockstar
Number 1 song from October 28th-December 22nd, 2017 (8 weeks)
Havoc's Grade:

D
That isn't to say that I've gone completely insane. Rockstar, yet another slow trap song, isn't
awful
, but is pretty damn generic, elevated slightly by a video that is filled with blood and violence, a send-up to Kill Bill and other samurai movies featuring Post Mallone killing his way through some kind of Yakuza gang with a katana. This is far more interesting than the song is.
Ed Sheeran - Perfect
Number 1 song from December 23rd, 2017-January 28th, 2018 (6 weeks)
Havoc's Grade:

B
I could have
sworn
that Perfect is a note-for-note remake of something, but I can't place it, and apparently nobody else can either. What it is, however, is pretty great, a slow, classical-style love song one that has been sung alongside everyone from Beyoncé to Andrea Bocelli. Indeed, it's Beyoncé's duet version that technically charted, but that version makes no sense musically or otherwise, and so it's the original I've decided to count. By now I'm well aware that it's too slow and too soft for everyone else, but that hardly matters. Perfect is an excellent song, and deserves the grade it's got.
Supplemental Songs
2017 had a number of songs in it that I didn't mind. Some actually made the top of the charts, but those that didn't are hereby recorded.
Ed Sheeran - Castle on the Hill
2016 Billboard Top 100 position: 40
Havoc's Grade:

B
Another reviewer described Castle on the Hill as like a forgotten U2 song, which is entirely a product of the infinite guitar work being done in the background. Sheeran himself claims it was inspired by Snow Patrol, which I also hear, but whatever source it comes from, Castle on the Hill is a
great
song, a nostalgic reminiscence of days gone by, when things were simpler and life was different. It never
quite
cuts loose the way the best U2 songs do, being kind of all buildup and no payoff, but it's still a wonderful achievement, a folk-pop anthem that is my favorite thing Sheeran's done to date.
Kesha - Praying
2016 Billboard Top 100 position: 67
Havoc's Grade:

B
Now here's someone I never thought to hear from again.
Kesha, for those who don't know, just recently exited a horrific legal battle with her former producer, Dr. Luke, a rapist and general scumbag who apparently not only signed her to a contract that amounted to slavery, but also sexually and physically abused her for years. The whole party girl image Kesha held for so long was his idea, not hers, and this song is the first one she managed to put out after the ordeal, a spiritualist piano-and-choir ballad directed squarely at the monster who ruined her life for so many years.
Though intended as an empowerment anthem, Praying is also one of the most violently bitter songs I've ever heard, as Kesha sings triumphantly about bringing thunder and pain to her abuser, and ruining him so thoroughly that everyone forgets his very name. The Praying of the title is what she hopes he's engaged in, for the sake of his soul and for mercy, because he is to expect none from her. Now
that
is a sentiment I can get behind.
I really like Praying, for its honesty, its vocal stylings, the violence of its hatreds and the relief of its liberation. It's an incredible feat for someone who's been through what Kesha went through, and I can only hope it's the first of many songs to come.
Walk the Moon - One Foot
2016 Billboard Top 100 position: N/A
Havoc's Grade:

B
The opening five seconds of this song sound so much like Maroon Five that I damn near failed it right there, but fortunately, One Foot gets better as it goes, ending with an extremely strong final chorus and bridge. With a video filmed in Joshua Tree during the 2017 total eclipse, this is just a really good power-pop/EDM song, and I really enjoy it, just as much as I did Walk the Moon's previous work.
Missio - Middle Fingers
2016 Billboard Top 100 position: N/A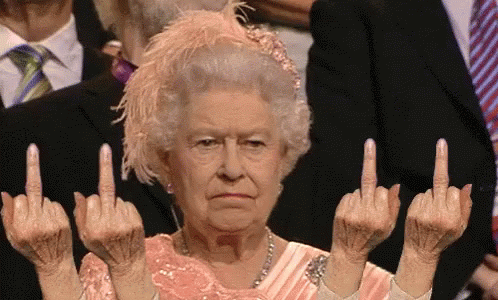 Havoc's Grade:

B
I have no idea what Indietronica is, nor why I like Middle Fingers so much. I assume it's the underlying sound, which is driving and synth-laden in the ways that I like. Or perhaps it's the theme, of flipping the world off when it demands your adherence to someone else's plan, of defiance as a life choice. It's a weird little ephemeral song that isn't about much. But I like it. And that's all there is to the matter.
Other noted songs from 2017:
Sam Hunt - Body Like a Back Road
<--- Bro Country lives on, it appears.
Imagine Dragons - Believer
<--- Not bad, but not as good as the Dragons' best stuff
Bruno Mars - 24K Magic
<--- Shameless repetition of Uptown Funk wihtout being as good
Charlie Puth - Attention
<--- Waaaaay better than I expected.
Shawn Mendes - There's Nothing Holding Me Back
Alessia Cara - Scars to Your Beautiful
<--- Why are these empowerment anthems always so stupidly-written?
Logic, ft. Alessia Cara and Khallid - 1-800-273-8255
<--- A Suicide Hotline number.
The Chainsmokers - Paris
<--- Okay.
Portugal: The Man - Feel it Still
Katy Perry, ft. Chip Marley - Chained to the Rhythmn
<--- Boring.
Sam Smith - Too Good at Goodbyes
<--- Boring.
Hailee Steinfeld and Grey, ft. Zedd - Starving
<--- Boring.
Pink - What About Us
Adele - Water Under the Bridge
Shawn Mendes - Treat You Better
Lorde - Green Light
<--- Not bad.